TL:DR
Discover how iconic artists like Salvador Dalí, Raymond Loewy, and Tony Hart have influenced my unique artistic style.
Uncover the hidden gems of inspiration, from the Bauhaus movement to the imaginative world of Spike Milligan.
Visit my website shop to experience the culmination of these influences and acquire original artworks or commission a personalised masterpiece that reflects your artistic vision.
Introduction: Artists Who Have Influenced Me
Something outside of themselves inspires all creative people. That is a proven fact. As artists, we tend to build on what has come before us, and there are very few creative geniuses who can come up with something completely new.
How Artists Influence Other Artists Artwork
Every artist has a number of artistic influences or group of other artists who serve as inspiration to their work. In my case, I credit a few artists who have influenced and set me on the path to wanting to become an artist.
I was introduced to and inspired by various art movements, particularly the Bauhaus art movement, while attending Luton Sixth Form College. The Bauhaus was a German art school that combined fine art and crafts, and it continues to influence the curriculums of many Pre-University art courses around the world to this day.
The school, which was founded in 1919, was closed down by the Nazis in 1933. Teachers at the Bauhaus were forward-thinking, questioning the status quo, promoting new ideas, and incorporating technology into their curriculum.
It is no surprise that the Bauhaus has had such an impact on modern design, and even has its own font. The Bauhaus typeface design is based on Herbert Bayer's 1925 experimental Universal typeface and the Bauhaus aesthetic overall. Although the font is striking, it does not have the greatest set of kerning pairs available.
However, if you want to achieve the Bauhaus look in your designs, this font is a must-have. It is also great for achieving a minimalist look. This typeface was inspired by the Bauhaus movement and has a very clear and bold appearance.
In my opinion, I think it is critical to emphasise that you do not have to be an university graduate to be good at art. What I do believe, regardless of the discipline, is that it is necessary to practise, practise, practise, learn from others and see how art influences society.
The 'Lucky Eight' Influential Artists List
Some are artists and craftspeople, while others are comedians, writers, illustrators, and even hot rod masters.  The common thread that binds them all is that they are all deeply creative artists who were not afraid to live life on their own terms. I would like to tell you a little bit about these people and how they have influenced my life and work.
1. Salvador Dalí
More than any other artist on this list, the legendary Spanish surrealist artist Salvador Dalí has taught me. What I learned from him is that it is okay to mix things up and be a little strange. There is nothing wrong with being a little out of the ordinary in your art.
Just because you are an artist does not mean you have to be "normal" and recreate lifelike images or paintings. The scope of what can be considered art is far broader and more profound than that. Click here to find out additional information about the surrealists' approach.

Salvador and his eccentric style will always have a special place in my heart, which reminds me that I need to visit Figueres one day.
2. Raymond Loewy
Raymond Loewy was a French industrial designer best known for his design of the iconic Coca-Cola bottle. Yes, this man created the world-famous contour bottle. He was also the creator of dozens of iconic logos that most people will recognise right away. Lucky Strike, Hoover, Shell, BP, Exxon and the Spar Christmas tree logo are among them.
His design work also included automobiles, aeroplanes, and trains. He was the Creative Director for a team that designed the Studebaker Avanti, a 1960s icon designed in 40 days! His studio also created refrigerators, harvesters, and even tractors. He worked for NASA on improving the ergonomics, comfort, and well-being of space flight crews.
Air France's famous Concorde aircraft even had Lowery designed cutlery on board. I used to be a graphic designer who worked on logos, stationery, packaging, and other projects. During this time, I was constantly reminded of Loewy's brilliance, which inspired me to work harder at every job and learn as much as I could.
3. Tony Hart
Tony Hart was an English artist and television personality best known for his work in children's programming. He has a long list of accomplishments in this field. These include creating the iconic Blue Peter badge as well as the ship logo for the long-running BBC show. 
Tony Hart also hosted the children's art shows Take Hart and Hartbeat, as well as 'Morph & Chas' with Peter Lord and Nick Cook. 
Growing up, I used to watch these shows religiously, and to be honest, Tony Hart's influence in my life is most likely the reason I became interested in art. I am sure there are a lot of other artists who can say the same thing!
4. Spike Milligan
Anyone who reads this will be familiar with Spike Milligan. The comedian, writer, poet, playwright, and musician, who was born in India and is of English and Irish ancestry, led an extraordinary life. During WWII, he worked as a musician/entertainer as well as a signaller in the 56th Heavy Regiment Royal Artillery, D Battery (later 19 Battery). 954024 Gunner Milligan was later promoted to Lance Bombardier and nearly to Bombardier before being wounded in action.
Following the war, he worked as a jazz musician and radio scriptwriter. His big break came with the arrival of The Goon Show, which starred Peter Sellers, Harry Secombe, and Michael Bentine from 1951 to 1960. This show was lauded for its absurdity and irreverence, and it was frequently referred to as avant-garde, surrealist, abstract, and multidimensional. Monty Python was heavily influenced by this body of work and style.
But, aside from his work on The Goon Show, he was a gifted artist. Spike drew satirical cartoons for magazines like Private Eye and was also a painter on the side. He also wrote, read, and narrated the humorous rhymes found in children's books and television shows. His eccentric style and sense of humour influenced my own work, and I still look to him after all these years.
Even in death, he reminds us of his humour as his headstone has a part Irish inscription of; 'Dúirt mé leat go raibh mé breoite', which translates into English as, 'I told you I was ill'.
5. John Hegley
John Hegley is a performance poet, comedian, musician, and songwriter from England who has influenced much of what I do. Not in the artistic sense, but rather in the way he approaches life and sees the world.
His comic poetry and performance style taught me that a sense of humour is more important than anything else, and that life is always far better when you do not take it too seriously.
I have always been a fan of his unconventional style of performance and try to incorporate this type of philosophy into everything that I do. Those familiar with the 'rhyme scheme' of John Cooper Clark will appreciate his works.
6. Don Van Vilet
Don Van Vilet, better known as Captain Beefheart, is an American singer, musician, and visual artist. He is best known for his eclectic musical style, which incorporates elements of rock, jazz, folk, classical, and pop music.
Von Vliet was also a gifted artist and sculptor, and was even labelled as an artistic prodigy as a child. Many of his illustrations were used as album covers. His work is similar to that of Abstract Expressionist master Franz Kline.
Despite being dismissed as an artist during his lifetime, his work has gained critical acclaim over the years, and his pieces are still in high demand. Check out 'Trout Mask Replica' and his vocals on Frank Zappa's 'Willie the Pimp'.
7. Ed Roth
I have always been interested in kustom cars and motorcycles, and you can see my VW that I built at the top of this article. Growing up in England, I went to many NSRA shows and remember walking around the chopped Ford Pops with Rover V8s, Jaguar IRS, and airbrushed Vans of the early 1980s. This eventually led to me building my own plastic scale model kits and discovering some well-known American 'CustomiZers.'
Ed "Big Daddy" Roth was a California-based artist and illustrator who was a key figure in Hot Rod and Kustom Kulture. His approach to kustom car designs and building techniques is almost Dalí-esque. Ed was a unconventional genius in the use of plaster of Paris, which he used to create moulding plugs/bucks for his sculptural fibreglass vehicles. He is also well-known for his iconic drawings and illustrations, as well as his custom spray and airbrush painting work on t-shirts, bikes and trikes, and automobiles. He also created Rat Fink, the well-known hot rod character.
His legacy lives on to this day. T-shirts with his images can be found all over the world. Roth's influence, along with that of many other equally important individuals from the period, such as George Barris, Kenny Howard (Von Dutch), Dean Jeffries, continue to be a 'go to' reference points for many new projects and builds in the kustom world.
Maybe you have a vintage car enthusiast in your life who would love a painting as a gift, or alternatively you can commission me for any type of classic car paintings.
8. Grayson Perry
Grayson Perry is one of the most successful artists working in Britain today, known for his flamboyant style and willingness to break societal conventions. Despite the fact that I studied Ceramics at university in the early 1990s, before the internet, I only became aware of Grayson's work near the end of my course.
Grayson's classic earthenware 'Grecian-like' urns fascinate me, and I consider him an inspiration and influence on my work. If you have not seen his ceramics or tapestries, do yourself a favour and look them up; his work is breathtaking. I enjoy listening to his observations and musings; he also has a fantastic TV show called 'Grayson's Art Club,'.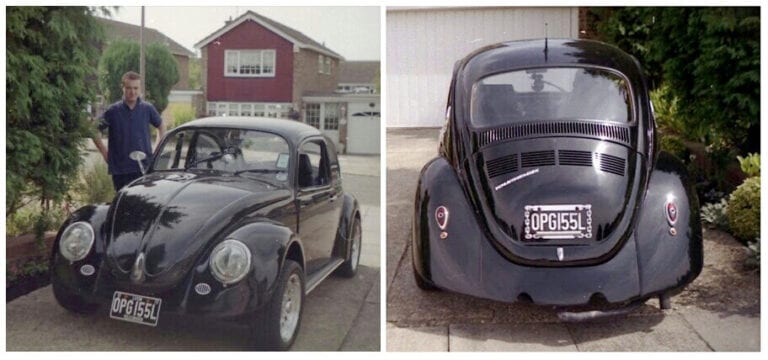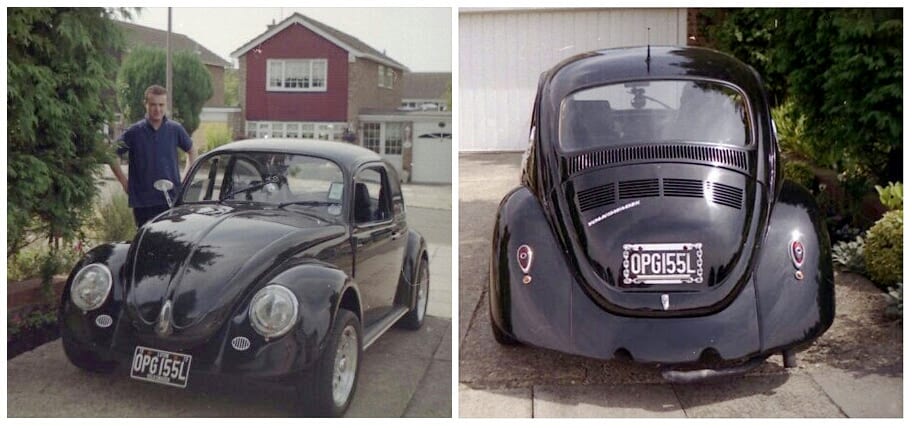 Conclusion: Take Inspiration, but Find Your Own Way
I hope you enjoyed my blog about how all creative people are inspired by others. As artists, we tend to build on what has come before us, and there are very few creative geniuses who can come up with something completely new. Every artist has a group of other artists who serve as inspiration.
What motivates your art? What artists have inspired you over the years? I believe that it is critical to surround yourself with people who encourage you to do better and aim higher. That is the only way to continue to develop as an artist!
At the very least, I hope this blog has given you an overview of some of my influences on both myself and my work. I sincerely encourage you to learn more about some of these creative individuals, especially if you have never heard of them before.
Finally, keep in mind that when you look at or decide to buy an artwork, you are also acquiring the subconscious influence of others, mixed in with the artist's unconscious.
As you can see, I specialise in artwork that draws ideas, style, and taste from a wide variety of sources. If you are interested in what I have said in this article, please contact me right away to find out what I can do for you.
If you enjoyed this article, please subscribe to my mailing list and share it with your friends, family, and business associates if you think they would be interested. As an independent artist, this kind of support is invaluable.
The time you spent reading this blog is greatly appreciated. Thank you.
Post Illustration: 1973 VW GT Beetle 'OPG155L', by Adrian Reynolds (circa 1999).
Between Twelve 12 and Fourteen 14
Own an Original Artwork Today