Adrian Reynolds: Original Irish Art for Sale Online. A contemporary Irish freelance artist who also accepts private commissions.

If you are looking for original wall art for your home, office, or commercial space, look no further; his artworks are waiting for you.

Art inspires. Let it inspire you when planning your spaces. Invest in stunning contemporary art that makes a statement on your wall today!
If you're already thinking about purchasing one of Ren's paintings for your home, then let me just say "go for it!", because you will not be disappointed. I commissioned Ren to do a painting to complement my recently re-decorated living room. He is very, very talented, the quality of the finish really high. So many people have commented on how well the painting looks in my living room Thank you so much Ren, you've really transformed my living space!
I was looking to buy a really special piece of art for a very close friend. I contacted Adrian to see what ideas he would have, if he could create something unique, I wanted something that matched her personality, with a little bit of 'dazzle', that would hang in her bedroom. From the first call, right through to the finished picture I was able to give input. I have to say both I and my friend were both delighted with it. It arrived well packaged, with lovely little touches like the professional stickers and I was delighted when it arrived, totally unexpected, it had ribbon tied around it for her birthday! A really friendly and helpful guy, would definitely recommend if you are looking for a more personalised and unique gift for any occasion.
What can I say? I was looking for a unique and truly special piece of artwork for a newly decorated room, and the piece I bought does not fail. Adrian's work is unquestionably unique. You will not find a copy of any of his pieces anywhere, with each one certified and numbered by the artist himself (I have the certificate of authenticity to prove it). The colours and patterns are unbelievable, and I never fail to notice something different in my piece every time I look at it. Worth every single penny!!!!
We had been looking for a particular style of art and in the colours we liked for years. Adrian took all our ideas, our messy screen shots and very vague descriptions of what we liked and turned it into a masterpiece. We have never been as happy with a piece of art. We were nervous about commissioning a piece but the process was very easy and the outcome fantastic. Thank you so much Adrian, you are a very talented and patient artist. We wish you every success in the future and are already thinking about what piece 2 could be! Thank you.
Could not be happier with my piece, absolutely beautiful work that transformed the room as soon as it was hung. I was looking for something new, interesting and bold, and came across Ren Creative Works whilst researching Irish art options. I certainly got what I was looking for and more... I highly recommend Adrian (and I have to everyone who asks about 'the painting'!)
Once again we turned to Adrian to commission another piece of art as we were so delighted with our first one. We are absolutely delighted with it, the colours, the style and the statement it makes are wonderful. As with our first piece, every time we look at it, we see something new. Adrian is incredibly talented and patient and we are delighted with our works of art and will be commissioning more in the future. Thank you Adrian, you are a pleasure to work with.
Very pleased with post Xmas gift to myself of a piece of Adrian's artwork. Has totally lived up to the photo on the website and suits the space I wanted it for, perfectly. Delivery was fast, the painting was very well packaged and Adrian was a pleasure to deal with.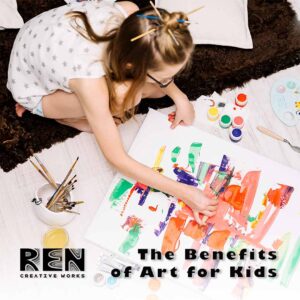 Discover the transformative benefits of art for kids. Nurture imagination, self-expression, and problem-solving skills. Empower your child's growth through artistic exploration. Experience the joy of creativity today!
Read More »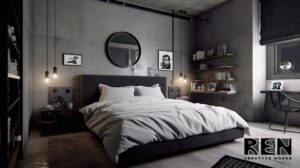 Elevate the look and feel of your bedroom with carefully chosen artwork. Learn how to select pieces that complement your style and create a soothing ambiance.
Read More »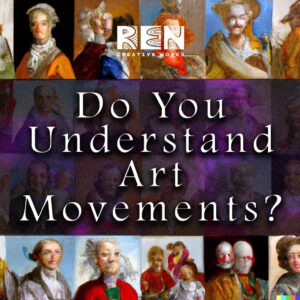 Trying to decipher all the different art movements can be overwhelming.
With so many movements and sub-genres, how can anyone ever keep up?
This in-depth guide will help you understand the nuances of all the major art movements.
Read More »