Born in pre-Brexitannia, Luton, England, of both English and Irish heritage, 'actively over-under achieving in procrastination' and fighting off 'delusions of grandeur' since 1975, Adrian Reynolds 'Ren' is a contemporary Artist/Designer based in Dublin, Ireland.
Artist Statement: About Ren
I draw and paint from observation, but not always directly. That is, both nature and artifice, both life and art: anything could compel me to draw. Ranging from five-centimetre drawings in ballpoint pen to paintings over five feet wide, my work takes its eventual form through a volatile process of observation and radical revision.
My images are the artifacts of my attempts to communicate, and describe what I see. Exploring the relationship between the tyranny of ageing and daytime TV, with influences as diverse as the Bauhaus movement and Ed "Big Daddy" Roth, new tensions are distilled from both orderly and random narratives. They comprise the act of looking made permanent.
Adrian Reynolds is a Dublin based Irish contemporary artist. His paintings are a response to the world that surrounds us. A world that is changing faster than ever before. His work is an exploration of colour, form and texture, placing his work at the intersection between abstraction and representation. His work has been featured in Ireland, the UK and the US.
Artist Biography: About Ren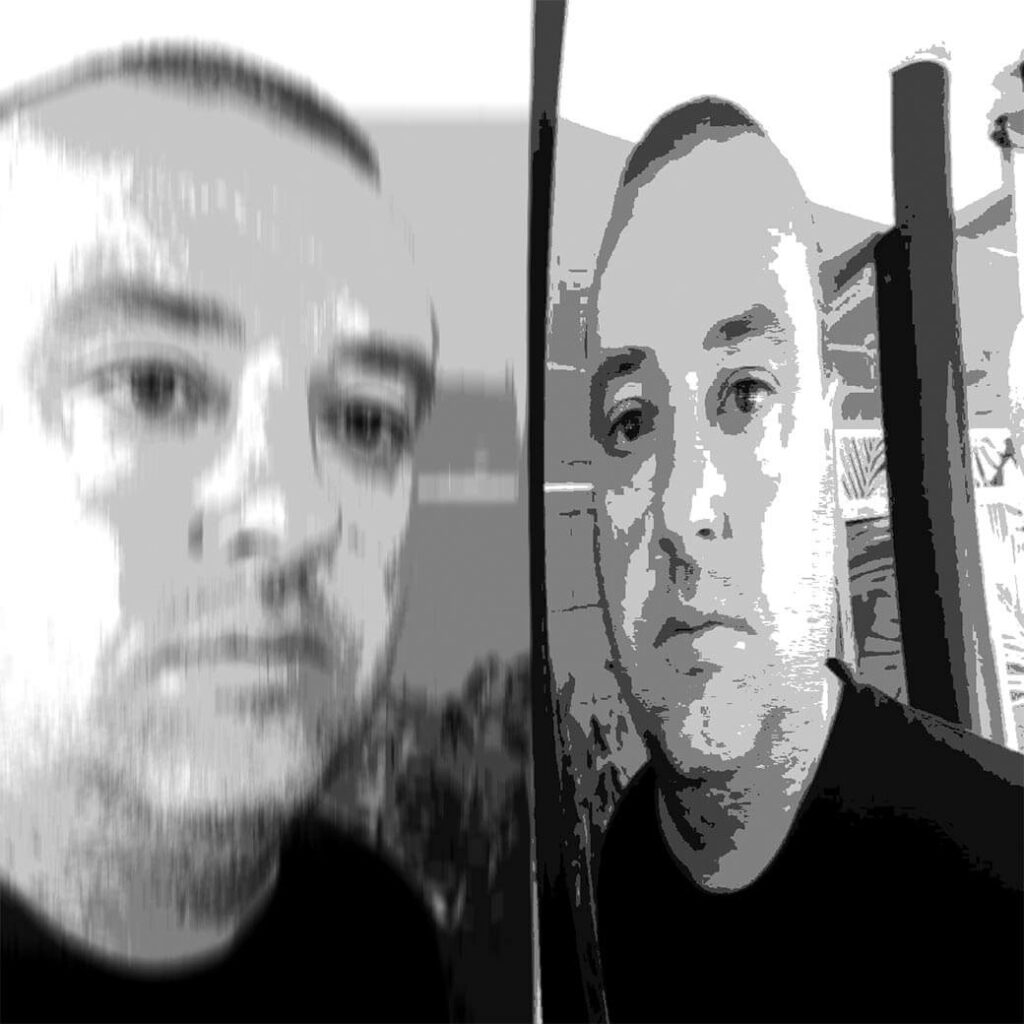 For Adrian, painting and drawing is always a journey. He uses the canvas as his 'brush and paper' and strives to create something of worth and value through skill and knowledge. His approach to making art is based on the vital tenets of respect for materials, traditional craft skills, personal expression and self development.
What drives Adrian is an insatiable desire to be the best artist he can be, with a constant desire to learn and develop. This gives him the freedom to express himself in a way that was beyond his words. He finds it liberating and inspirational to be able to communicate with marks on a canvas through painting.
Adrian enjoys the creative process and, more importantly, the connection he feels with the work, which he finds extremely therapeutic.
When he considers what initially drew him to art, it was not so much the prospect of becoming a professional artist or the glamour of selling his work. It was about the freedom, potential, and happiness it offers.
About Ren - Design Background
Adrian graduated from Wolverhampton University in 1996, completing a BA Hons in Three-Dimensional Design – Ceramics. This course introduced him to both Studio and Industrial Ceramic techniques ranging from: throwing, printing, mould making, slip casting, hand building, chemistry based glaze research and firing techniques.
This course of study was complemented by Contextual Studies of 20th-century design. This provided a historical, cultural, and theoretical framework to make sense of art and design, as well as considering how they may improve our understanding of the wider world.
Adrian has had his ceramic work exhibited at the prestigious Victoria & Albert Museum, London, under the pseudonym of 'G.Laze' aka Glaze.
Adrian was exposed to art at a young age and was also aware of other types of creativity in his family members. He began to learn more about art and its history, and he eventually became interested and trained in ceramics.
As part of this journey, Adrian cites a non-exhaustive list of influences from the likes of the Bauhaus movement, Salvador Dalí, Raymond Loewy, Tony Hart, John Hegley, Don Van Vilet, Ed Roth, comedians like Spike Milligan, and contemporaries like Grayson Perry.

Subsequently, a period of uncertainty ensued, a lack of life experience and cash to enable further study at the Royal College of Art London, led to a misspent 'premature mid-life crisis' of 'Art' teacher training at Reading University. '1% of would-be teachers fail their training'; he didn't fail, just gained a valuable experience of avoiding stress and illness, and has utmost respect for the vocational dedication required.
After making it to 1% of the 1%, a new opportunity arose, and he commenced work in Artwork/Repro/Graphic Design roles for major multinational consumer goods companies, gaining expertise in most aspects of computer-based design. Adrian is familiar with creating Logos, Stationary and Packaging, preparing Artwork for Print, and Photo retouching and manipulation, skills which are retained.
Adrian classes himself as a European; leaning naïvely towards Internationalism, and has lived and worked in multiple locations. This includes the Museum of History and Industry (MOHAI) in Seattle, WA, and he considers travel to be the best form of education and learning.
Adrian is currently experimenting with a variety of techniques. Ranging from acrylic fluid art/poured paintings, which are characterised by the lack of control in the process and the challenges this presents, to airbrushing, which requires a higher level of control and accuracy.
In today's world, we try to control everything and maintain a tight grip on the situation. We are constantly battling for control in our lives. If we have fear, anger, or a desire, we want to be able to maintain control of the situation. We live in constant fear of losing control and strive to keep it at all times. We have learned to live with the idea that we must control our environment and manage things in order to be happy and successful.
We have been taught that success is impossible without a clear plan. From a Buddhist standpoint, we can see that we have no real control over the situation. We are accustomed to having control, but in reality, we have very little. Everything, including our emotions and feelings, is fleeting. This concept can be difficult for us to accept at times. Some people dislike hearing that they have no control over events.
Acrylic Fluid Painting allows you to let go of the wheel, and embrace the elements of luck, chance, trial and error, culminating in an output of sheer randomness. Even though this might be difficult and unfamiliar, it can enable you to create something amazing, unexpected and unique. Adrian's amazing abstract paintings emerge from this approach.
Despite the difference in medium, the technique is reminiscent of the ceramic process and the striving for beautifully executed crystalline glazes. Ceramists use this specialty glaze, which combines zinc oxide and silica to create a visible and distinct crystal growth in the matrix of the fired glaze.
Through the use of a dynamic combination of materials, methods, concepts, and subjects that continue challenging boundaries, Adrian aims to maintain a fresh and irreverent approach to his work.
Exhibitions are essential for any artist because they allow them to share their work with the public and gain exposure. Adrian has been fortunate to have his work featured in a number of significant venues over the course of his varied career.
Adrian strongly believes in being socially conscious and concerned about the well-being of others in his community, and he finds fulfilment in assisting others. As his career progresses, he hopes to become more involved in charitable work.
Everyone deserves to be moved by art. Reading an artist's writings or listening to an interview allows you to gain a better understanding and appreciation for their work. He has been fortunate to have his work featured in a number of publications, which allows new audiences to learn more about Ren.
Being creative is a big part of his life. His works have been commissioned by a number of individuals. Adrian finds it immensely satisfying to help clients see their visual dreams manifest and become reality.

He is also a member of the DecoArt Maker program which is focused on makers in the DIY, craft, entertaining, or art spaces who are focused on fostering online communities on social media.
Naturally, life has many twists and turns and in complete contrast to his current 'institutional tenure, typically surviving transitions of political leadership', he now embarks on reigniting his creative output and setting an 'Art' example to his daughter. He lives in Dublin, Ireland with Dee and Piya the Greyhound.
You can get in contact or connect with Adrian via the usual social media platforms: Facebook, Instagram, Pinterest, Twitter, LinkedIn or You Tube.